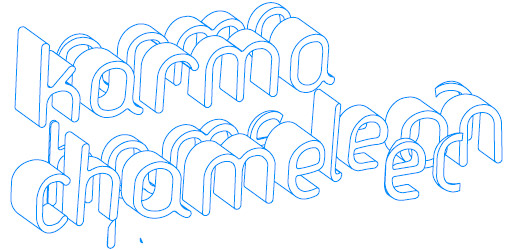 Sparkl
The 'sparkl' panels change in response to the angle and intensity of light, both transmitted and reflected in their design, creating illusions of depth. Different layers of imagery and color are revealed. The tangled imagery contrasts the orthogonal weave structures and suggests a seaside landscape where the reflected and transmitted light collapses sea and grass, creating dynamic ripples.
The panels are woven on a computer-controlled electronic Jacquard loom with cotton, linen, and PBG fibers which reflect one color when side illuminated with ambient light and emit a different color when transmitting white light. We can dynamically change the color of an individual fiber by controlling the relative intensity of guided and ambient light.
photographs




project credits
Joanna Berzowska
& Maksim Skorobogatiy
with
Marguerite Bromley
& Marc Beaulieu

photos · Joanna Berzowska & Marc Beaulieu

© XS Labs 2010
Pleet
'Pleet' presents a silhouette that combines an organic shape with a contrasting element of origami geometry, referring to the natural and artificial properties of light. The design integrates a woven pleated structure over the left shoulder, cascading down the body to the right side of the hip. The textile strips within the pleats are woven with silk & photonic band-gap fibers in the weft and black cotton in the warp. Custom electronics control the illumination of the fibers.

The woven photonic elements create different patterns and textures when illuminated; light is reflected, transformed, and animated within the pleats. This illumination is not a binary operation; it fades slowly and looks different from every angle. This kinetic light brings a performative aspect to the garment, which is quiet and subdued. The wearer can interact with this animation, concealing the luminous structure or revealing the luminosity by unfolding the pleats, creating an illusion of intimacy through artificial light.
photographs












project credits
Joanna Berzowska
& Maksim Skorobogatiy
with
Anne-Marie Laflamme
Marguerite Bromley
Marc Beaulieu

photos · Karin Demeyer
© XS Labs 2010
Office Dress
Office Dress harnesses the kinetic energy and body tension that results from desk work and releases it in the form of light when the work day is finished.
The lower back of the dress is augmented with a padded cushion. While at work, the cushion is flipped up to support the lumbar region. The tedious repetitive movements inherent in office work build up during the course of the day. When the office worker can't bear the tension any longer, she gets up from her office chair and flips the padded cushion down to accentuate the traditional tailored silhouette of the dress. The action releases the stored energy, resulting in a burst of light that travels through the front neckline of the dress.
photographs



project credits

Joanna Berzowska
& Maksim Skorobogatiy
with
Angella Mackey
Marc Beaulieu

photos · Angella Mackey
© XS Labs 2010
Woven Lighting Panel
A woven modular architectural animated lighting wall panel, with photonic band-gap fibers.
photographs




videos

project credits
Joanna Berzowska
& Maksim Skorobogatiy
with
Marc Beaulieu
Marguerite Bromley

photos · Marc Beaulieu
video · XS Labs

© XS Labs 2009